The 48 laws of Power by Robert Greene
We're all manipulative on some level - we learn to do certain things in order to get what we want. This book outlines the many ways people are manipulative, for good or for bad. It uses examples from history to illustrate each law of power.
Big Magic: Creative Living Beyond Fear by Elizabeth Gilbert
…Can't find any notes and nothing was sticky enough to remember from this one.
32 Yolks: From My Mother's Table to Working the Line by Eric Ripert
Lovely autobiography detailing the extremely demanding life of a chef. Eric Ripert is yet another example of a highly successful person who grew from a tough childhood.
The E-Myth Revisited: Why Most Small Businesses Don't Work and What to Do About It by Michael E. Gerber
This is the book I wish someone had handed me when I quit my full-time job to pursue Adaptive Nutrition. It talks about the small business owner having 3 roles: 1) the entrepreneur, 2) the technician, and 3) the manager. It gave me a lot of confidence, because I enjoy (to varying degrees) each of these roles.
A Tribe Called Bliss by Lori Harder
I like certain self-help books because even though they're all saying kind of the same things, sometimes the way they are said is novel and strikes you in a way that provokes change. Unfortunately this book said much of the same things in the same way. It's valuable as a reminder of things like creating connection and authenticity, but I prefer Jen Sincero's and Amber Rae's discussions of these topics.
The Myth of the Nice Girl by Fran Hauser
"There is real power hidden in traits like empathy, kindness, and compassion that are undervalued in the business world. When coupled with an appropriate dose of savvy and ambition, these overlooked superpowers can help launch your career to the top."
If I Could Tell You Just One Thing... by Richard Reed
A nice feel-good, motivational book of interviews with successful people.
The Coaching Habit: Say Less, Ask More & Change the Way You Lead Forever by Michael Bungay Stanier
"An intriguing (albeit difficult) exercise is to watch yourself and see how quickly you get triggered into wanting to give advice… even though we don't really know what the issue is, or what's going on for the person, we're quite sure we've got the answer she needs."
A good reminder as I coach clients.
The Silencing: How the Left Is Killing Free Speech by Kirsten Powers
An eye-opening read for someone who tends more towards the left. It describes the ways that the left often leaves no room for debate and shuts down the opposition with attacks on character.
My first Michael Pollan book. I was blown away by his writing. When I finished this book I had a strong desire to consume everything he's written.
I was nervous to pick up this book, because I was afraid to learn something that would render everything we're teaching people about nutrition incorrect. So I was relieved to see our philosophies aligned. I finished this book a huge fan of it and its author.
Later when I picked up Eating Animals, perhaps a little more self-assured at that point, I practically welcomed opposition to our food philosophy - which it certainly provided. It also attacked much of The Omnivore's Dilemma (TOD), which I held in such high-esteem, making many convincing arguments. It argued that TOD began contemplating some serious moral questions, but stopped short of having any sort of conclusion, that it was mostly just a bunch of posturing; that Pollan's need to hunt and gather his own meal was a pointless ego trip.
TOD and Michael Pollan glistened a little less by the time I finished Eating Animals.
Zero to One by Peter Thiel
Another book I wish someone had handed to me earlier. The owner of a successful local coffee shop recommended this one to me.
So many takeaways from this one. A few ideas I especially liked:
What important truth do very few people agree with you on? If you can identify a delusional popular belief, you can find what lies behind it: the contrarian truth.
If you lose sight of competitive reality and focus on trivial differentiating factors - maybe you think your naan is superior because of your great-grandmother's recipe - your business is unlikely to survive… Rivalry causes us to overemphasize old opportunities and slavishly copy what has worked in the past.
If anything, we should be more tolerant of founders who seem strange or extreme; we need unusual individuals to lead companies beyond mere incrementalism.
Vagabonding by Rolf Potts
This book came highly recommended by Tim Ferriss, who wrote the foreword. It contained thought-provoking commentary on what we choose to spend our money on, the dangers of accumulating possessions, and time-poor versus time-wealthy people.
"I have in my mind that seemingly wealthy, but most terribly impoverished class of all who have accumulated dross, but know not how to use it, or get rid of it, and thus have forged their own golden or silver fetters."
"Very many people spend money in ways quite different from those that their natural tastes would enjoin, merely because the respect of their neighbors depends upon their possession of a good car and their ability to give good dinners. As a matter of fact, any man who can obviously afford a car but genuinely prefers travels or a good library will in the end be much more respected than if he behaved exactly like everyone else." — Bertrand Russell
Self Coaching 101: Use Your Mind - Don't Let It Use You
I love Brooke Castillo's rational approach to changing your mindset and reframing problems. I originally found her through her podcast, The Life Coach School, which I highly recommend.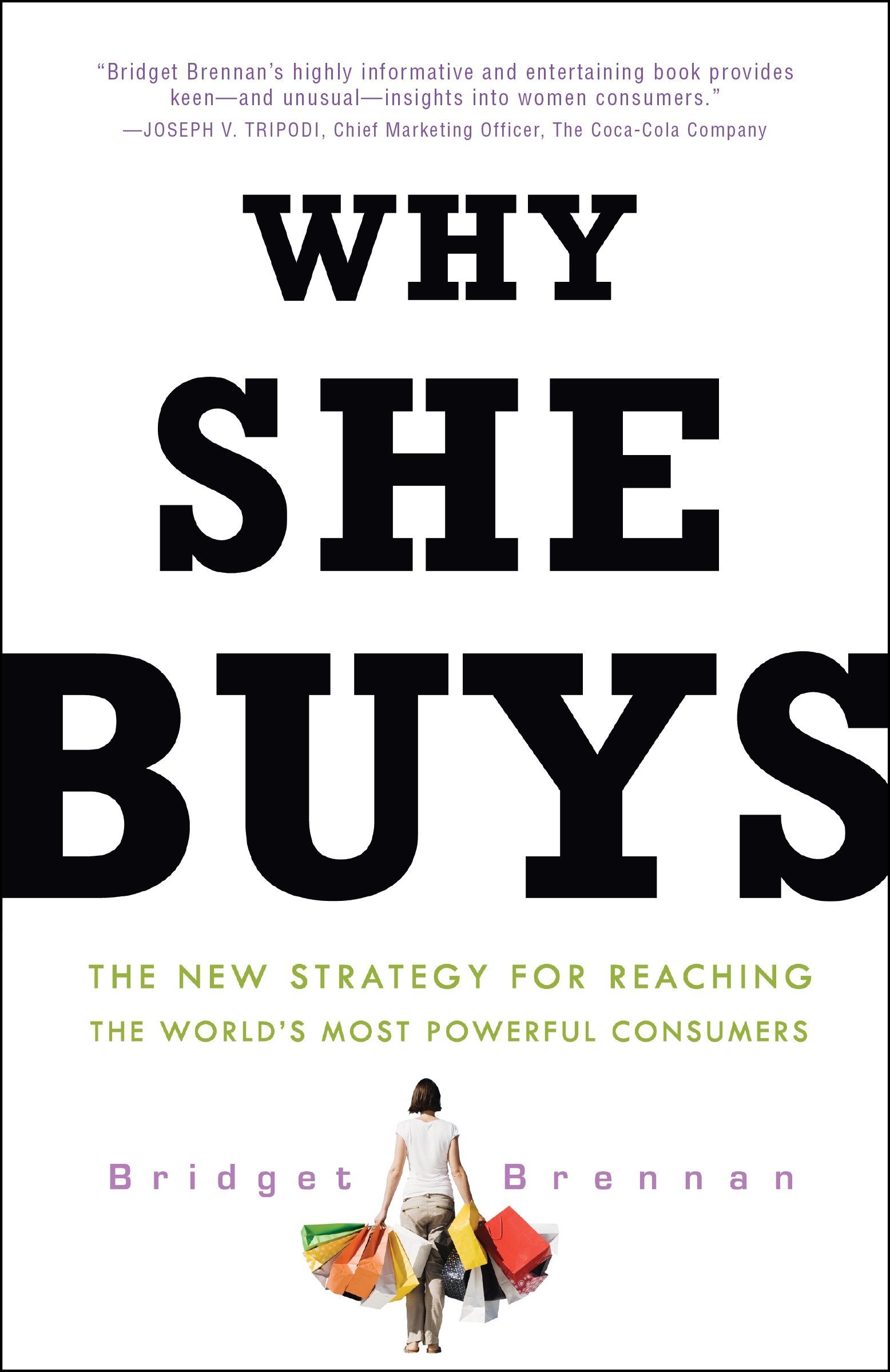 Why She Buys by Bridget Brennan
This book encouraged me to think about the words we use when marketing Adaptive Nutrition. I'm more mindful to use words and convey ideas that encourage compassion and inclusivity, rather than competition or achievement.
Tribe of Mentors by Tim Ferriss
Where do I start? I've never put so many sticky notes in a book.
Tim Ferriss asked dozens of successful people the same 11 questions, my favorite of which was, "How has a failure, or apparent failure, set you up for later success? Do you have a "favorite failure" of yours?" I loved how people were able to reframe a setback into the reason for their success. It makes you think about the stories you tell yourself about your own setbacks.
I'm sure that depending on when you read the book, there are different things you will take away from it. A couple of things I took away this time:
1) Don't plan too far in advance. I was surprised to hear so many people poo-poo the idea of making plans several weeks or months in advance. They said that by the time that date rolls around, they almost always regret agreeing to it.
2) Establish boundaries and learn how to say no gracefully. Tim Ferriss even included some of the diplomatic rejection letters he got from people whom he invited to be included in the book.
3) Proper sequencing is important. Tim says, "To me, proper sequencing is the secret sauce, whether you're trying to learn a new language in 8 to 12 weeks, overcome a lifelong fear of swimming, or pick the brain of a potential mentor over coffee. Good questions in the wrong order get bad responses."
Building a StoryBrand by Donald Miller
This is another book I wish someone had handed me when I became a full-time small business owner.
Donald Miller was a screenwriter before applying the principles of storytelling to branding. His seven-part framework helps clarify your message to customers. The chapters are digestible and provide plenty of examples and practical tips.
There are StoryBrand Certified Guides, who are trained in helping businesses implement the framework. I found this book at the perfect time, because I was looking for some sort of business coach for Adaptive Nutrition. Fast forward a few months, and I've had several coaching calls with a certified guide who has provided enormous value to our marketing strategy.
Eating Animals by Jonathan Safran Foer
This book challenged me. It challenged my ideas about nutrition, about morals, about integrity. A few months later, I'm still grappling with these things.
As I said in The Omnivore's Dilemma summary, I started reading that book with hesitation, worried that I'd learn something contrary to what we teach our Adaptive Nutrition clients.
By the time I started this book, I had a more open mindset - and it was opened even more by the book's contrarian ideas. We used the word "sustainable" a lot when referring to the long-term philosophy of our meal plan, but what does that word mean in terms of the environmental impact of the food we're asking people to eat?
I won't go into details about my subsequent experiment with veganism (you can read part one here), but after going back to regularly eating meat for health reasons, I still don't know how to reconcile the things I now know with my diet.
And honestly thinking so much about my food - as a result of this book and trying to figure out how veganism fit into my life - became exhausting. So exhausting that since reintroducing meat into my diet, I've been hesitant to fully dive back into that rabbit hole of making sure every decision I make about food is made with as much integrity as I can muster.
We've since found a small farm in Montana that seems to be humane and ethical and got a huge package of meats from them, but I'm still purchasing meat and fish that I know to be subpar from grocery stores.
It's a step in the right direction though, and I hope to take a few more steps this year for my sake and for the sake of our clients.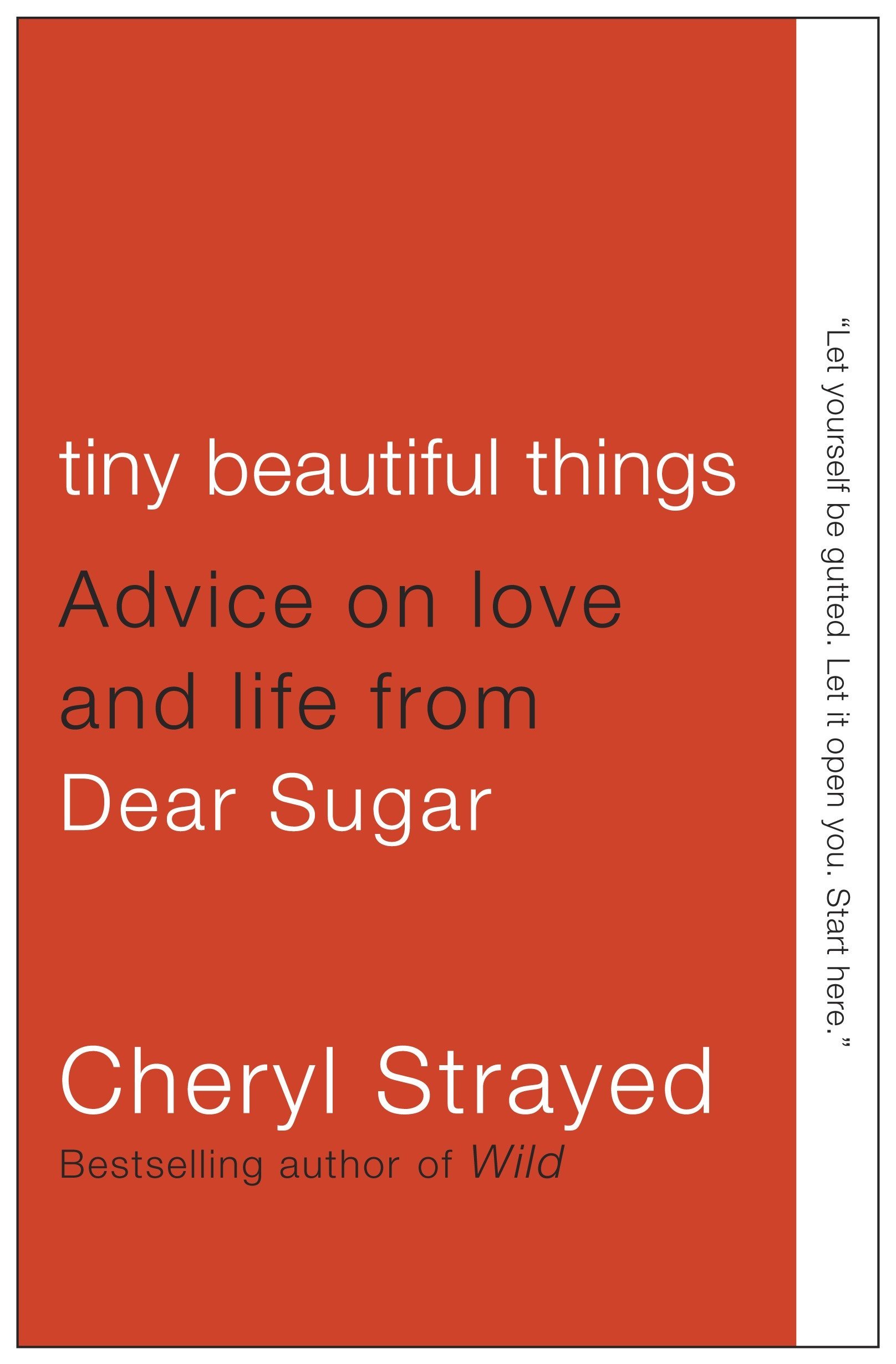 Refreshingly honest and moving. Cheryl Strayed is masterful in offering perspective to people's challenges - challenges everyone can relate to.
You Are a Badass by Jen Sincero
Right up there with Amber Rae's Choose Wonder Over Worry in books I've gifted most often. I think this is also the first book I've ever reread. It's one giant pep talk and especially useful for those who are too hard on themselves.
The TB12 Method by Tom Brady
1) Tom believes hydration is even more important than nutrition and always puts electrolytes in his water. It sounds like he rarely drinks coffee or alcohol, but when he does, he makes sure to have two glasses of electrolyte water for every cup of coffee/alcoholic drink.
2) He's a big believer in training with resistance bands. He doesn't exactly discredit weightlifting, but really talks up the bands.
3) He's not vegetarian, but only eats meat (usually fish) once a day at lunch.
4) He credits pliability (lengthening and softening muscles) for his long career in the NFL. It's something we can do for ourselves to a certain extent, but he has a trainer to do this for him before and after every practice. I did like how he emphasized how much time is spent on taking care of his body this way - it's far from an afterthought and as essential as his time spent training.
Overall he covered much of the same stuff that we try to educate our Adaptive Nutrition clients on - nutrition and lifestyle factors that affect performance and quality of life. There were a few minor differences, but the ultimate goal is also to lower inflammation in the body to optimize functionality.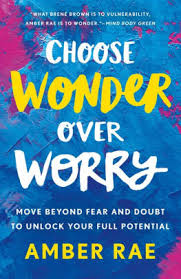 Choose Wonder Over Worry by Amber Rae
In a year full of impactful books, this might be one of my very favorites.
I read it and almost immediately reread it. I was in Sayulita, Mexico, when I reread it, and the boho beach vibes provided an idyllic setting for trying to live with more wonder and less worry.
I used my pastel Stabilo Boss highlighters to mark all my favorite passages - it ended up being a very colorful book.
I've gifted it several times already. I posted it to my Instagram stories and tagged Amber Rae, who responded with enthusiasm and asked what my favorite takeaway was. So many, but my favorites:
1) Linking difficult and uncomfortable feelings so directly with growth, and how they in fact help make a better story.
2) Guilt versus shame and undoing the stories we tell ourselves.
3) Creation as an ebb and flow, a dance. (Full quote in my blog post.)
4) Stop trying to force clarity.
Discipline Equals Freedom Field Manual by Jocko Willink
A good read for anytime you need a kick in the butt. Anytime something goes wrong, Jocko's response is "good." He reframes every single negative situation into a positive one.
Oh, the mission got cancelled? — Good…. We can focus on the other one.
Didn't get promoted? — Good…. More time to get better.
Didn't get funded? — Good…. We own more of the company.
Didn't get the job you wanted? — Good…. You can get more experience and build a better resume.
Got injured? — Good… Needed a break from training.
Got tapped out? — Good…. It's better to tap out in training, then tap out in the street.
Got beat? — Good…. You learned.
The Seven Spiritual Laws of Success
A small book of reminders on what matters. One I will be rereading in hopes of better absorbing its teachings.
The seven spiritual laws of success:
1) The law of pure potentiality
2) The law of giving
3) The law of "karma" or cause and effect
4) The law of least effort
5) The law of intention and desire
6) The law of detachment
7) The law of "dharma" or purpose in life
Younger Next Year by Chris Crowley & Henry S. Lodge, M.D.
Recommended to me by my dad, this book aligned with much of what we teach through Adaptive Nutrition in regards to inflammation. It's cheesy, it's scientific, it's down-to-earth - it's written to those about to retire, but applicable to anyone who cares about their long-term health. I've already recommended and gifted it to several others.
You Are a Badass at Making Money by Jen Sincero
Rather than give practical tips on personal finance, this book helps with what it advertises: Mastering the mindset of wealth. Jen Sincero, in her crazy, funny way, talks about uncovering your true beliefs about money and how to set specific goals rather than just wishing you had more money (For what specifically? How will that improve your life? How will you feel when you have that?). What really stuck with me is her encouragement to invest - even if it's a scary amount - if you truly believe something will help you level up. It might be a coach who costs thousands of dollars that you don't currently have. But making that leap might help you play on a level you haven't been on before. I applied this mindset when signing up to work with a marketing coach for Adaptive Nutrition (see Building a Storybrand earlier in this list), who normally we'd consider out of budget. I'm so glad I made the decision to work with her, because she's provided enormous value.
Lessons: My Path to a Meaningful Life by Gisele Bundchen
Gisele wrote this book to pass on lessons to her kids. Not knowing much about her to begin with, I was pleasantly surprised at how down-to-earth and how thoughtful she came across in her writing. She's very much a free spirit, but also disciplined and ambitious; having just finished her husband Tom Brady's book, I can see why they're good for each other. I was particularly amazed at how thoughtful she is as a parent, as she explained the methods she's using to raise her kids into emotionally intelligent people. She's very health-conscious, and mentions that she tried a vegan diet for a while but felt sick all the time; this was interesting for me to read, since I was in the middle of discovering this for myself! Overall a good, inspiring read.
The Black Hour by Lori Rader-Day
A book I received in a Secret Santa gift exchange, written by the friend of a friend of a friend! I believe it was the only fiction book I read this year. It was December and I needed a page-turner to get to my goal of 30 books, and this hit the spot!
The Straight Girl's Guide to Sleeping with Chicks
Honestly, this book was a lot more "technical" than I expected, and took me months to finish. I was surprised at how literally the book reflected the title, expecting to mostly read about some crazy anecdotes from Jen Sincero's storied past. I highly recommend her books You Are a Badass and You Are a Badass at Making Money, but this was a bit of a disappointment based on my expectations.
Tribe by Sebastian Junger
I've thought a lot about how unnatural modern society is in terms of nutrition and exercise, but this book made me think about how socially unnatural it is. In the modern world, we live in relative isolation, and social media often creates more distance than true connection. I think this is one of the victories of CrossFit gyms - to not only introduce varied movement into our otherwise sedentary modern lives, but to create community.
Although this book is small, it demands attention. It wasn't a good one for me to rush through at the end of the year to hit my goal of 30 books. Much of it didn't make sense because I didn't spend enough time with its cryptic messages. I'll have to read it again unhurried, because it was one of the most recommended books in Tribe of Mentors, and my mom had three different versions of it to lend me…